By reinforcing its industrial presence in different regions, Verpack Group has consolidated its offer throughout the value chain. It is growing its areas of expertise in line with customer demand, including through an expanded logistics department. From short production runs to major launches, the group provides brands with a made-to-measure service, guaranteed lead times and secured production thanks to capacity for duplicated production at its various factories. The group stands out for its global full-service offer integrated at each stage in a project:
Product design: eco-design, analysis of perceived value, life-cycle analysis
Pre-printing, color research
Offset and digital printing, screen-printing
Hot foil stamping, hot stamping, crimping, lamination
Cutting and folding of secondary packaging
Automatic and manual assembly for coffrets
Innovative inserts
Packing
Storage and delivery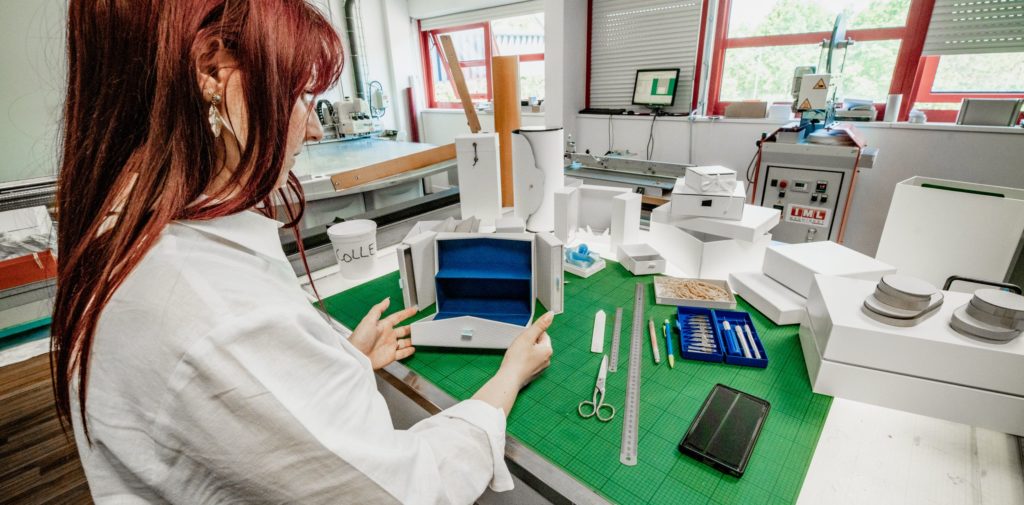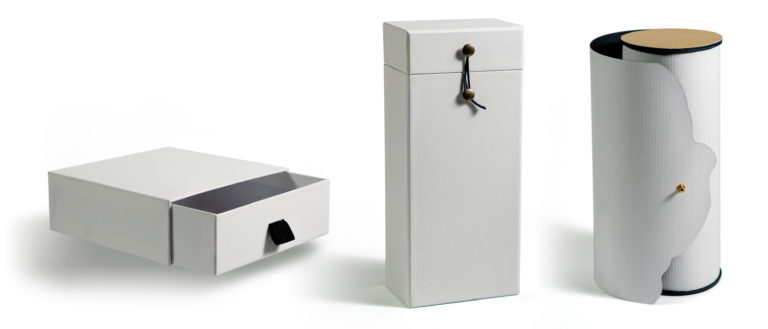 Verpack Group has put innovation at the heart of its business model and applied it across the company's different departments. From research into new materials and processes, production, décor, automation, quality control and flow management…Verpack's view is that innovation is first and foremost driven by life-cycle analysis, of a product or its means of production.
The group's innovation cluster is endorsed by its CSR department. As such, the LCA tool validates every eco-design project: materials research, packaging functionality, useful life, décor, closures, inserts…Verpack Group innovates in partnership with brands. Its research most often focuses on anticipating a brief or suggesting a more sustainable solution for a given project.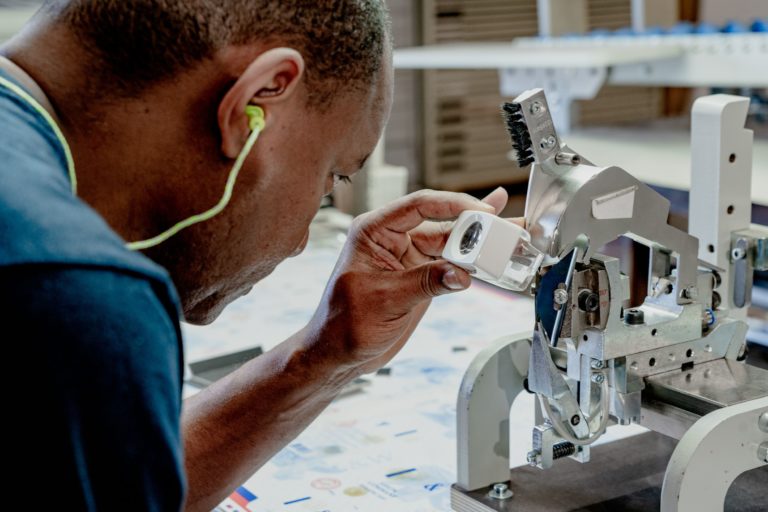 This department is strategic in the development of each project. 3D modeling of a box or coffret ensures feasibility and functionality, volume, proportions and durability during usage.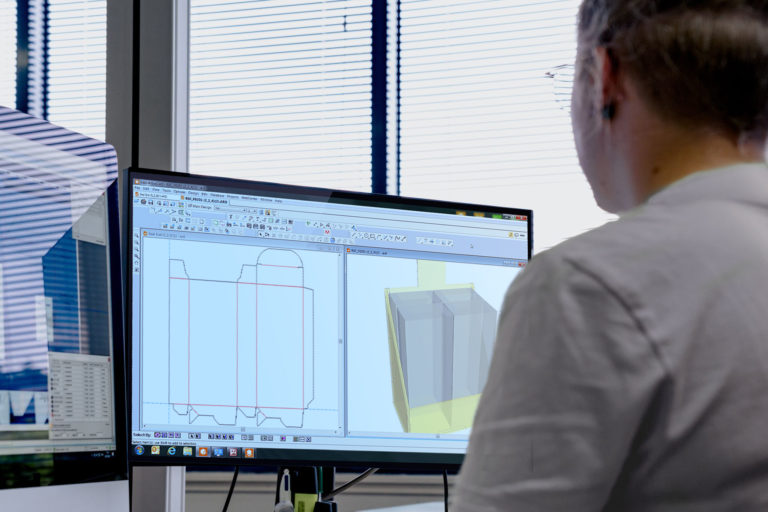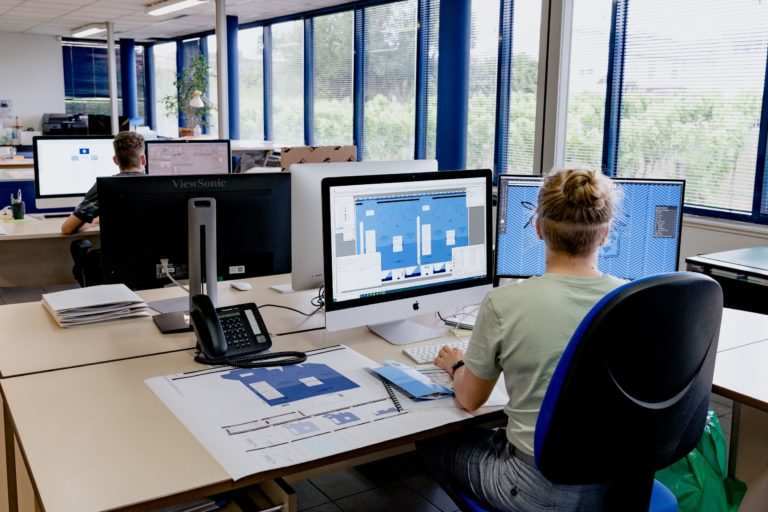 The pre-press department creates the technical documents to ensure conformity with print specificities. It defines color density, ink optimization and characterization of the press, down to the test run used to validate the product with the customer before launching production.
Respecting meticulous technical processes, the color workshop's role is to find the exact shades required based on elements provided by the customer like bottles, caps and various other visual elements. The shade is combined with the material chosen for the project and tested on specific machines that simulate the results given by the industrial printing process.
Verpack Group's state-of-the-art tools offer complementary functions for all sizes of production run: offset, UV and traditional printing, Anicolor, and digital printing. This flexibility allows for shorter development times and notably caters to new marketing strategies including late-stage differentiation.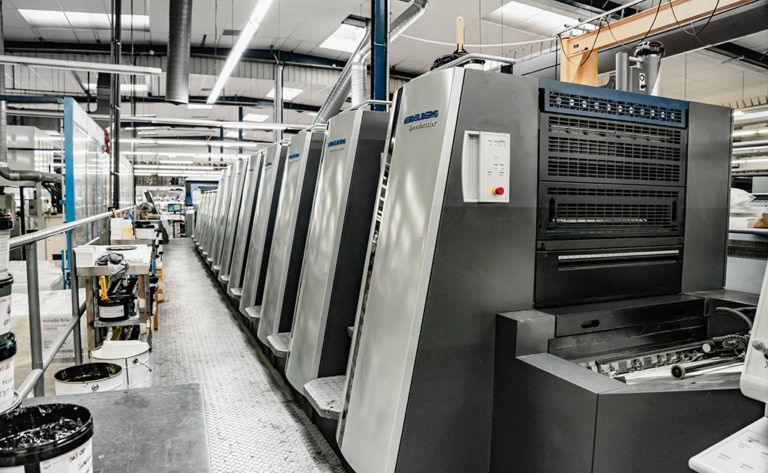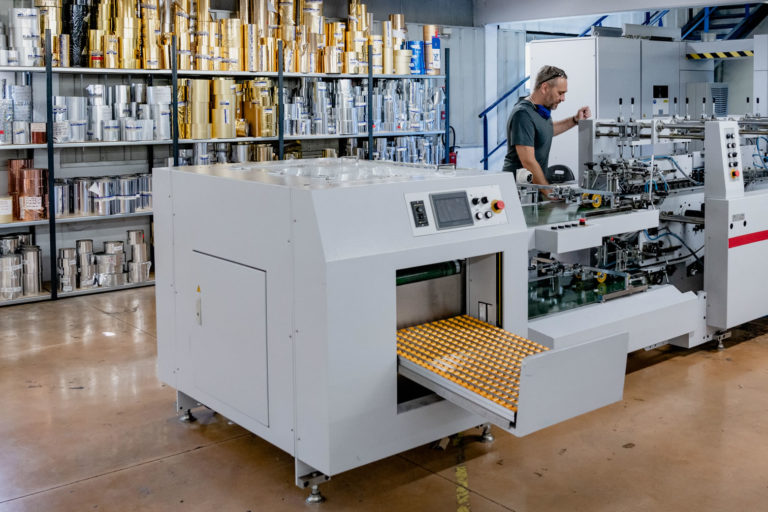 Verpack Group offers a range of decoration techniques including hot foil stamping, hot stamping, crimping, lamination and screen-printing.
Performed at the group's dedicated sites, decoration work requires particular attention to detail, from the preparation of the machines to quality control of each step to ensure the product conforms with the customer's specific brief.
The group integrates all the different steps, including the cutting, milling and gluing of flat folding boxes and the automated assembly of coffrets.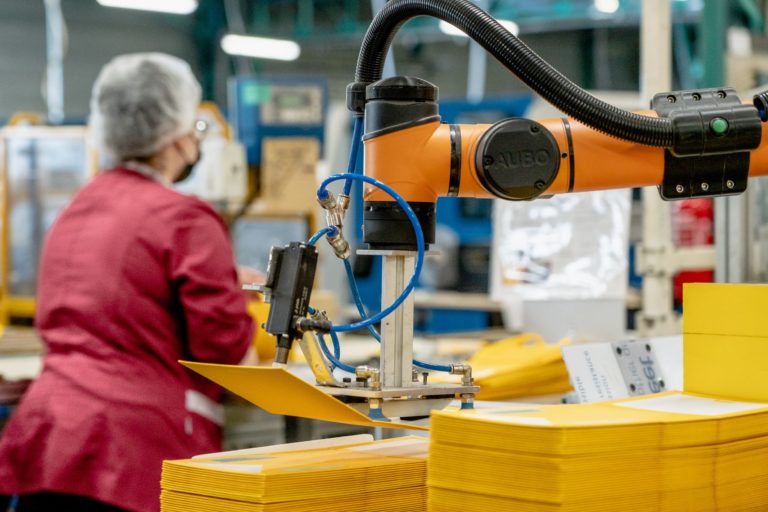 To better serve brands, Verpack Group is extending its facilities in France in order to expand its packing and storage facilities. This is the case at the Migennes factory, which has a smart and secure storage facility that performs various packing operations.
This protected zone allows the management of entry flows of product to be packed and exit flows of palettes in real time. It favorizes task integration at the same site, reducing the need for additional transport and handling functions.